Livetype allows animated title sequence to be created. Livetype allows you to experiment with text, from being
able
to choose colour, size, font etc,
to change attributes of each title or character (ie changing size, outline
and tracking of the text ect). Through Livetype you can create the title sequence for your thriller effectively.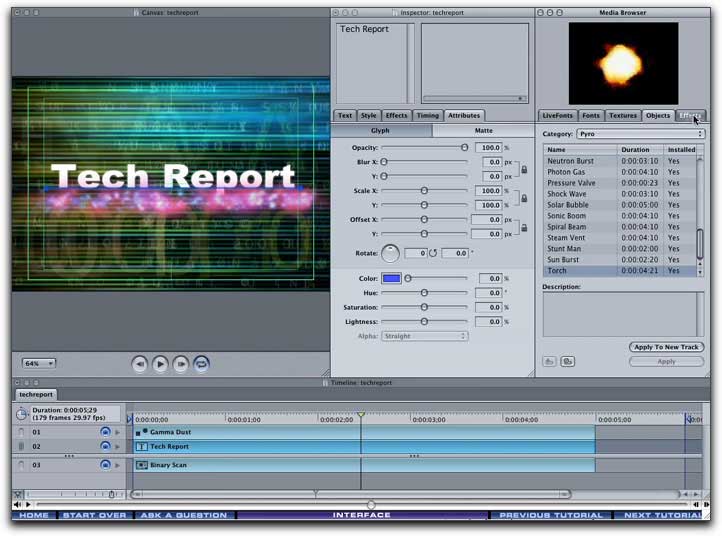 We were then introduced to Soundtrack pro. This is a program which enables you to make a soundtrack in order to help to create suspense. It allows you to import sounds or use sounds such as laughter ect and combine it with other sounds which you are able to create yourself.